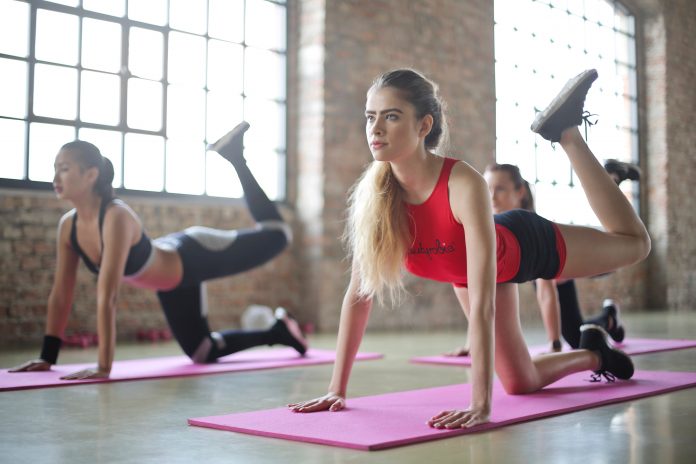 1st healthy habit: The hunt for more whole grains has begun
The second healthy habit: Get an active break at work
The third healthy habit: Skip processed meats
So there's a new challenge in your inbox. Ger moving. Sounds great, but I already do that. I go from A to B and am always on the move. But honestly, can I really get my pulse up if I'm just walking 30 minutes a day? The answer is probably: no.
I'm not alone in feeling like that. Every third Dane actually feels that we are moving too little compared to what's recommended. And 20-30% of Danes actually move way less than the 300 Danes that are annually diagnosed with cancer (source: National Board of Health).
The fact of the matter is that only 28.8% of the adult Danish population gets enough exercise, so maybe my feelings are justified. I'd rather get started.
I can choose whether it should be 30 minutes at once, or whether it should be split into three 10 minute burts, so there's no excuse not to try to fit it into everyday life.
And again there will be some good tips for inspiration for how it can be done in recognition of that bustle around in Danish homes, and if one day would reach the gym, then it will soon capsize for most.
Working out with good tips
I started working out last year at the new gym here in town; Smiley Fitness. I hired a personal trainer to help me get started. When you have arthritis or other challenge that makes it difficult and sometimes painful to touch, so it is extra important to help find a way. I did this with my coach, and after a few months I was alone – always with good coaching from the coaches at Smiley. All you have to do is ask.
I also managed to get my son to go to the gym, so now we enjoy going twice a week. We always start by warming up on the crosstrainer to work up a sweat, and then we do weights. We work out for an hour and even if we don't talk a lot, it's just nice being together and getting exercise at the same time.
In addition to working out with his son, I also do spin class or other exercise 1-2 times a week. Working out at Smiley Fitness means I can now sit back and relax with a clear conscience. But it's not everyday exercise, so I have to lean on the good advice about getting it incorporated without having to leave several times.
Several new great habits in your everyday life
For example, you could go for a brisk walk, like after dinner with your family or alone. Put some music in your ears and just enjoy being outside. Stop along the way and do some balance exercises.
It could also be a beautiful dance in the middle of the living room or cleaning quickly, or how about making a short workout program in the living room while the food is simmering? A very simple thing is to stand or walk around, but phone calls or news overcome.
At this writing, we are midway through week 4, and I'm working with the wild dance and the following calls until now. So it is easy – and besides getting a little sweat of the dance, so I'm quite happy in the lid of the good music. Well, I have since just a few hours before I go out the door. So put some music on and get your bathroom cleaning over and done with.
I'm already looking forward to seeing what Week 5 has to offer.
Hope you're feeling inspired to also get started – it's never too late, and today is a great day to start.
10 weeks – 10 good habits
In this campaign I follow the Danish Cancer Society campaign for a longer life. I've just saw the campaign and wanted to take on the challenge. Neither I nor TOHUMAN has any contract with the Danish Cancer Society. However, I would like to support the campaign as it aims for a healthy life by writing about it here – all seasoned with my own experience. Join the campaign. Share your experiences on here. Feel free to ask me for advice.