LifeWave.com founded by David Schmidt with more than 3 mil. users from more than 100 countries
"My passion is anti-ageing. I don't mind growing older. But I want to stay young in the process.[…] We don't mind growing older, if we can stay young and healthy," says founder and CEO of LifeWave, David Schmidt.
10 key points – with concrete facts about LifeWave, Inc.
Founded in 2004, LifeWave has now spread to more than 110 countries. The energy patch was originally developed to the US Navy Seals.
Olympic coat Richard Quick tested the patches on the American women's Stanford swim-team at the 2004 Olympics. Six of the eight competitors bested their personal records. It became a breakthrough for LifeWave.
LifeWave currently offers 10 different patches for optimising your quality of life as well as a patch intended for horses.
LifeWave also carries the products Corsentals, Theta Nutrition, Alavida skin care and WinFit Body Shaping System
Several professional athletes have tested the energy patches and now recommend LifeWave
The American actress, author, business woman, and health spokeswoman, Suzanne Somers, is one of the most well-known ambassadors for LifeWave in the US.
LifeWave's products contain no harmful ingredients or stimulants. That has been a crucial and important foundation for the development and products
The declared goal of LifeWave with regards to the products is to stimulate the natural processes of the body
LifeWave patches are used on the body meridians. The patches has been referred to as "acupuncture without the needles"
The TOHUMAN APP for your smartphone is a mobile reference work making it easy to gain new insight into the many qualities of LifeWave patches and the practical usage of them in a busy day.
The story behind the American LifeWave adventure
LifeWave is a passion to create a better life without the use of inappropriate or illegal stimulants. It is the vision to increase the quality of life so that we all can achieve a better life – our entire life. LifeWave is a new technology which increases the energy levels, improves sleep, gives you silky-smooth skin, relieves pain, and much more.
Initially, LifeWave was targeted the Navy Seals, but David Schmidt quickly realised the potential for everyone else than soldiers. LifeWave was to be for everyone who wanted to increase the energy levels without the use of stimulants such as caffeine or doping. As a result, in 2002, LifeWave was founded by CEO David Schmidt. It was the beginning of the LifeWave adventure. With a firm conviction in his product, David Schmidt became an entrepreneur from the very bottom where he had to do everything himself. Today, less than 15 years later, LifeWave has spread to more than 110 countries and more than three million users worldwide.
A breakthrough for David Schmidt was when when an investor wanted a medical expert to assess the LifeWave patches. It was to be Steve Haltiwanger, MD, CCN, who wrote a treatise on the products. Haltiwanger has become the Health and Science Director of LifeWave.
LifeWaves groundbreaking technology spread quickly in Doctor Steve Haltiwanger's professional network. One of the people with access to the treatise was the Olympic coach Doctor Karl Maret, who chose to test the patches on Stanford's women's swim team in 2004. In the course of just three weeks, six of the eight swimmers broke their own records. This was to be the run-up for the breakthrough for LifeWave.
2004 was the year that LifeWave received the best exposure imaginable for the world press at the Athens' Olympics. The entire world watched the Olympics and the fantastic results achieved by the swimmers. The results were so great, that other coaches suspected the swimmer of cheating, and others accused the female swimmers from Stanford of using illegal performance-enhancing substances. What initially looked like a scandal soon became a breakthrough story for LifeWave's groundbreaking technology. The US Olympic Committee took up the case. They interrogated David Schmidt about the technology behind. The UCLA laboratory conducted tests of the LifeWave patches, and following a thorough investigation, the conclusion was unambiguous: The products contained no illegal ingredients. The LifeWave patches and the swimmers were acquitted. At the same time, the extraordinary and impressive results of the Olympic athletes created overwhelming interest for LifeWave products.
LifeWave is mostly known the groundbreaking patch technology, which these days consists of eight patches named Energy Enhancer (the energy patch), IceWave (the pain patch), Silent Nights (the sleeping patch), and Y-Age Aeon, Y-Age Glutathione, and Y-age Carnosine (the three health patches), as well as SP6 Complete (the appetite patch) and AcuLife (the equine patch). The patches strengthens your health and quality of life by, among other things, increasing energy levels, offering pain relief, reducing appetite, and optimising sleep.
LifeWave also developed other health products such as Alavida skin care trio, WinFit Body Shaping System, Corsentials (improved health), Theta Nutrition (heremong the products Theta One, Theta Fuel, Theta Heart, and Theta Activate), Maveric (a product for men, maintaining and improving the testosterone levels), and Matrix 2 (lowers the exposure to cell phone radiation).
The foundation for the many product formulations is a solid research programme. To LifeWave, scientific research is crucial for the future development of LifeWave's alternative products to promote health in the market.
LifeWave is headquartered in San Diego, California. The company behind LifeWave is privately owned. LifeWave is a member of the Direct Selling Association, DSA. LifeWave has chosen network marketing (also called multi-level marketing, MLM) as a platform for sales and marketing.
NEW – Best smartphone app in the world for LifeWave patches
Explore LifeWave's groundbreaking patch technology quickly, easily, and personally on your phone. The To Human LifeWave is an exciting reference guide to acupuncture points, and thereby to the pratical use of LifeWave patches.
The To Human app for your smartphone is your new guide to a better quality of life with energy patches – and help is always at hand, 24/7. Your guide is always up-to-date, helping you achieve the most from the LifeWave patches regardless of where or when.
The unique advantages of the To Human LifeWave app:
Search more than 400 life-affirming and proactive protocols
Look up entries in a few moments – and be guided with photos, step-by-step
Find more than one solution to more energy, improved sleep, anti-ageing, and relief
Switch between eight languages: English, Danish, Swedish, Norwegian, German, French, and Italian
Read other users' experiences with LifeWave's patch technology
Share your own experiences directly in the app
Continuously receive updates and new knowledge about LifeWave. The app is continuously updated.
Download the To Human LifeWave app today at App Store, Windows Store, or Google Play. Register and get access. It is only £9.99 a year (excl. VAT) to stay up-to-date with the newest knowledge – and it will be right at hand when you are on-the-go. The To Human LifeWave app is developed by an independent LifeWave distributor.
The 6 key persons behind the successful LifeWave, Inc. in the US
Concurrent with the the massive exposure ond worldwide success of LifeWave, the company has build a strong team of key persons. Meet LifeWave's unique team – from the scientist and founder of LifeWave David Schmidt, President Michael Collins, Health & Science Director Dr. Steven Haltiwanger, to LifeWave's loyal and well-known ambassador Suzanne Somers, to Financial Director Joseph A. DePanfilis, andVice President – Planning & Strategy Jules Rudick.
The team behind LifeWave is experienced people with massive capabilities in their respective fields.
David Schmidt, Founder and CEO
Increased energy levels, stamina, and increased fat burn without the use of stimulants.LifeWave was born from a vision of increasing the quality of life – throughout life. Following three years of intensive reasearch into nanotechnnology, the scientist David Schmidt developed the energy patch Energy Enhancer, which turned out to be a break-through for the health of the future – namely LifeWave.
The whole foundation of LifeWave was created by the founder, scientist and CEO David Schmidt in 2002. David Schmidt is the inventor of the technology behind the energy patches. The concept has evolved since then and David Schmidt has today launched a whole product portfolio of energy patches and other LifeWave products that are recognized both by over three million people across the world, including elite athletes, recreational athletes and professionals.
David Schmidt has always been charge of the year-long research work behind LifeWave. LifeWave currently has a loyal following of specialists who help spread and document the technical and scientific proof of the product results.
David Schmidt has more than 25 years of experience in retail and product development. He has been the owner of several successful companies within the production and product development industry. David Schmidt has among other things been responsible for the research and development centre Advanced Application Group (AAG), which specializes in energy production technology. He is also recognized for a number of innovative innovations and has also received an honorary doctorate by Dr. Alexander Marinaccio of the International Hall of Fame.
Watch an Interview with David Schmidt in this video
Dr. Steven Haltiwanger, Health and Science Director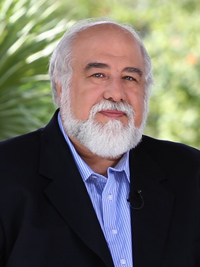 Dr. Steven Haltiwanger, MD, CNN (certified clinical nutritionist) is Health and Science Director at LifeWave. He heads LifeWave's global research initiatives. Haltiwanger's expertise is important in the product formulation of LifeWave. Dr. Steven Haltiwanger was one of the first to independently test the scientifi basis of LifeWave. After a series of interviews with David Schmidt, careful and thorough studies of the technology forming the basis of LifeWave and its products, he wrote a dissertation with a clear conclusion: "The most exciting technology I have ever seen".
Dr. Steven Haltiwanger is a licensed medical doctor, certified clinical dietist, and researcher. He is known for his knowledge on electromagnetic treatment and orthomolecular treatment – a form of alternative medicine.
With more than 30 years of experience and following a thorough process where he looked into the products as an independent medical doctor, he was appointed as Health and Science Director at LifeWave.
Preceding his work for LifeWave, Dr. Steven Haltiwanger was Medical Director at the International Nutrition Corporation with responsibility for product development, quality assurance, medical seminars, and more. In the later years he has participated in a vast aray of conferences and fora across the globe. He is also responsible for a series of publications.
Watch an interview with Steven Haltiwanger in this video
Joseph A. DePanfilis, Financial Director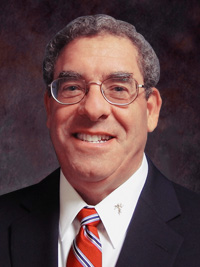 Following on more than 25 years of experience as Financial Director, Managing Direction, and Managing Financial Director in privately owned, publically traded, and investment companies, Joseph DePanfilis joined LifeWave in 2013. As such, he is a relative new face of LifeWave.
Joseph DePanfilis has broad experience, among other things, as Managing Financial Director in many non-US companies. Common to all, though, is that focus has always been on finance and economy as well as start ups.
Joseph DePanfilis' strength is tactical and strategic planning, delivering fast business results, growth, expansion and more. He is known for having a thorough and strong management of economic ressources, as well as improvements within productivity and efficiency.
Jules Rudick, Vice President – Planning & Strategy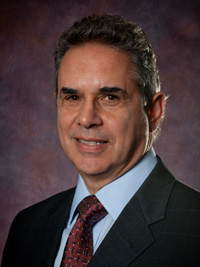 With an extensive 30-year international business career, 25 of which in Hong Kong and Taiwan, Jules Rudick joined LifeWave in 2009 as Vice President – Planning & Strategy.
Besides massive experience in international business, strong linguistic skills (fluent in Mandarin, Chinese, and Cantonese), as well as deep knowledge of doing business in Asia, Jules Rudick has built a strong network of many and extensive business relations and contacts in North America, Europe, Australia, and Asia.
From 2005-2009 Jules Rudick worked as a business consultant to small and medium-sized companies. From 1982 to 2005, he owned and managed Rudick International Ltd. in Hong Kong. Jules Rudick also established and managed an array of joint-ventures in Hong Kong, China, and Great Britain as a board member for private companies.
Information about the official LifeWave.com
To help you stay up-to-date on new developments at LifeWave, we created this section to post all the correct links, enabling you to go the LifeWave offical website and social media sites, and see the newest products, follow the newest trends, and read about the newest knowledge from LifeWave, Inc.
If you need more information about LifeWave Inc., we have collected some links to the company's official website as well as the social media websites where the company is presently active:
Twitter: http://twitter.com/lifewavenews
Facebook: http://facebook.com/lifewavehq
LinkedIn: http://linkedin.com/company/lifewave-inc
Google+: http://google.com/+lifewave
Pinterest: http://pinterest.com/lifewavecorp
Read more at the official LifeWave website: http://www.lifewave.com