Can the energy patches from LifeWave relieve pain?
You may have heard about the energy patch Energy Enhancer, enabling you to feel your best and have energy throughout the day. Maybe you have heard about the sleeping patch Silent Nights, which significantly increases the quality of your sleep.
The debate about the patches from LifeWave can sometimes be fierce. The patches have been accused of being cheating, fakery, fraud, an a scam. Nonetheless, the usage of LifeWave has grown explosively here in Denmark. The Danes use energy patches like never before. Crown Prince Frederik participated in the Deloitte Øresund Triathlon in June 2014 with patches on his chest. With that, the patches  gained a foothold within the Royal Family.
That which is perceived as hocus pocus or quackery by some, is by others viewed as a miracle that changed their life forever: Improved their quality of life and helped them to achieve fantastic athletic results in competitions, marathons, runs, bicycle races, and more. The success stories are lined up. Never has so many achieved pain relief, increased energy levels, physical surplus, better sleep, and positive results – all due to LifeWave's new groundbreaking technology. At the same time, the number of users and distributors increase globally.
The personal LifeWave-test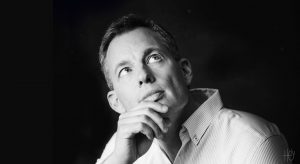 in 2014, founder of To Human blog and the To Human app Jan Dibbern selected to go on a personal journey with LifeWave. Throughout the year, he tested each and every LifeWave product on his own body. With no knowledge of the LifeWave technology, he decided to become a guinea pig.
Read about the 2014-2015 journey of the 51-year-old businessman who was struggling hard with daily pains due to his lifestyle, and read how his body age became that of a 29-year-old.
In no way was the journey one of blind trust in the LifeWave universe. It was a journey full of scepticism and wonder – a journey where each and every product in the LifeWave portfolio was tested and examined.  Read about Jan Dibbern's wondrous journey here, an how he used the products.
Elite athletes use the patches
More and more elite athletes are becoming ambassadors for the patches following the world press attention the energy patches received at the 2004 Olympics. There, in Athens, a team of American swimmers from Stanford achieved remarkable results – an impresssive 6 out of 8 swimmers bested their own personal records after coach Richard Quick tested the patches on them.
More than 70 clinical trials
LifeWave's research programme is led by Dr. Steven Haltiwanger, MD, CNN, with more than 30 years of medical and clinical experience. He was one of the first independent scientists that initially, and independently tested the patch technology from LifeWave. LifeWave themselves refer to more than 70 clinical trials which all confurm that the patches influence the energy production in the cells.
Both results and experience show the products to eliver immeiately. Because of this, they are now use by Olympians, celebrities, health personel, professional athletes, and by ordinary people from all walks of life in more than 100 countries.
Thousand-year-old light technology
LifeWave's technology is based on thousand-year-old knowledge that certain light frequencies leads to changes in the human boy. A classic example is that light frequencies makes the boy produce D-vitamin when we go out in the sun, and that UV radiation lead to the production of melanin to make you tanned. LifeWave is based on the same technology by stimulating acupuncture point – without needles – thereby stimulating and improve the energy flow in the boy.
Today, the sleeping patch Silent Nights is classified as a class 1 medical device and therefore approved for use in the health care systems of Europe. LifeWave works continuously to achieve scientific results and proof to increase the trustworthiness.
Okay. Not everyone sees an effect by using LifeWave. Some people do not see any effect by using conventional medicine. In the end, LifeWave is merely an alternative and an offer to help, that is used by many to achieve a better life without great cost.
Personal experiences and advice from users
The To Human blog was created on the basis of Jan Dibbern's personal journey, experiences with and studies of LifeWave, as well as network of experts in health and alternative methods, all preoccupied with achieving better health and increased quality of life. To Human blog is serious forum create by and for professional athletes, ordinary people who exercise, health personel, and ordinary people preoccupied with their own health and that of others.
Still doubting the energy patches can relieve pain? Then test the technology on your own body. LifeWave products contains no harmful ingredients an it is not expensive to try. Take a look at our list of distributors, have a chat and learn more about the patches, an if you are new to them, get help testing them. Maybe this is your way to a better quality of life.