LifeWave – experts and distributors
Athletes the world over exalt LifeWave. At the Deloitte Øresund Triathlon in 2014, Crown Prince Frederik himself was photographed with energy patches on his chest. He achieved a good result and crossed the line in 5 hours, 2 minutes (1,900 m swinning, 90 km cycling, and 21.1 running.). Today, LifeWave is a household name. A fantastic alternativ to ordinary medicine is the conclusion from many sides – without it being misconstrued in any way as a replacement for medicin. LifeWave is wellness. It is about increasing the quality of life for healthy people. It can help increase energy levels, improve the sleep, reduce stress, and relieve pain in a natural fashion.
The products from LifeWave have never been more popular. LifeWave's distributor network is therefore quickly growing – not least in Denmark. The Danes has really taken to the LifeWave patch technology – and the interest is increasing day-by-day. Yes, the Danes has taken to LifeWave to a degree that many products are launched in Denmark before launch in other countries.
Are you curious about LifeWave? Do you want to know more? Do you need advice and guidance from a competent and experienced LifeWave expert? Then we have gathered a distributor list with some of the skilled and competent Danish LifeWave distributors and experts. Through the years, they have built experience in the use of LifeWave products. Some, because they themselves are former athletes, and some because they have worked with alternative treatment, or because they approached it from another professional direction or because of interest of helath and increased quality of life. Here on the To Human blog we call them LifeWave ambassadors. Read about their LifeWave passion, and find the dealer who is a match to you, and please feel free to contact them.
In the future, you will also be able to read their writings on our blog, offering you new knowledge and insight into their experience and experiences.
Keep in mind! LifeWave is not a way to diagnose diseases. LifeWave is not to be confused with medical treatment of diseases. LifeWave is solely for relief of some of the symptoms. It is also important to note, that the experiences of some is not representative of all product experiences. Experience and experiences should be viewed as relating to the individual.
Jan Dibbern
"LifeWave changed my life. I can feel myself anew. I have a completely new physical strength, inner calm, and mental surplus."

Jan Dibbern,  developer of the Human app and To Human blog
What caught your attention about LifeWave?
The thing that triggered my curiosity was that it was unnecessary to fill my body with medicine and stimulants. I could do with only activating my body to heal itself. When I dive into something new, I want to know everything beforehand. I elected to test all the products on my own body before I began councelling and help others – all to know if it had an effect or not.
Which are your best LifeWave experiences?
I use the product primarily in connection with sports, performance, stamina, energy enhancement, and strength. Corsentials have made such a difference. I get a fantastic surplus of energy, and I am able to recover much faster after a hard training session. Combined with Maverick, I can train twice as hard without being tired afterwards. I also make use Y-Age Aeon on the back of my neck every day to fight inflammation. When I train, I use Energy Enhancer and Theta Fuel, providing we with fantastic amounts of stamina and strength. I have unbelievable amounts of energy – including after the session. I do not feel tired at all, even if I am having a session of boxing training whose birth certificate is much fresher than mine.
Has LifeWave changed your lifestyle or other things in your life?
Absolutely. I have changed my lifestyle completely and do not use medicine. LifeWave helped me speed up the process 200 percent and has afforded my a much greater quality of life. I eat far more healthily, and do extremely tough boxing training without being tired afterwards. It is as if my energy is inexhaustible. When it comes to work, my surplus is also enormous. I am currently actually stopping myself from beginning new projects – the energy is very much there, but now the hours in a day are beginning to be too few.  It is a fantastic feeling of having a surplus of energy and overview.
Jan Dibbern
Independent LifeWave distributor and founder of the To Human concept, To Human LifeWave app, and To Human blog.
jd@tohuman.dk
+45 5380 0669
Egon Nielsen
"I am so immensely proud and happy that I am able to help others with their problems.Many a time have I seen a man let a tear out because pains have gone away as if it was magic, and i have seen their quality of life drastically improve. it is a fantastic gift."

Egon Nielsen, independent LifeWave distributor and part of the development team behind the to human app

What caught your attention about LifeWave?
My interest of LifeWave was awakened because my sponsor contacted to tell me about these fantastic products. I was very sceptical in the beginning, but I dare say that scepticism is completely gone today.
Which are your best LifeWave experiences?
When I first heard about LifeWave, my first thoughts were about my wife. When we had our first child, she struggled with depression every winter. That was not something she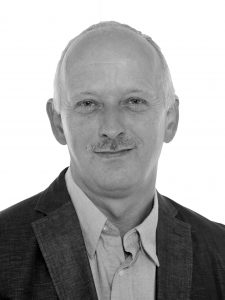 had previously struggled with. When we encountered LifeWave, we saw a great change in her life. Energy Enhancer during the day and Silent Nights during the night made her much more energetic and made her calm at night. In our experience, that was a contributing factor in the improvement in her generel wellbeing.  Since 2011 my wife have not suffered from winter depressions. Even though LifeWave products should not or cannot be viewed as treatment, my wife experienced a great change in her body, greater joy of life and more energy, and that was enough to not feel the same anymore.
Personally, Energy Enhancer, Y-Age aeon, and Silent Nights have enabled me keep on top of tasks and energy levels throughout the day in stressful work periods (many hours for long periods of time. They have a marked difference to my ability to focus and my productivity.
I also make use of the detox courses once every quarter. The result of this is improved quality of life and wellness. Before using the LifeWave products I had week-long colds at a time, 3-4 times a year – especially in connection with busy work periods. With that, I can document an effect without in any way showing a direct causation. I experience more energy and surplus and a generally better health.
When the Corsentials products were introduced, of course I had to try them. I could not believe the energy boost I received. I quickly lost a little weight without changing my diet or exercise scheme. Later on, Maverick was introduced, which caused me to lose even more weight. At the same time, my stamina and raw strength has increased, and I sleep even more fantastically with this product.
Has LifeWave changed your lifestyle or other things in your life?
Before using the LifeWave products, I was convinced I ate healthily, but my dietary habits has changed somewhat. My focus on a healthier lifestyle certainly means that I think more about what I eat these days.
Egon Nielsen
Independent LifeWave distributor
lwegon@gmail.com
+45 2999 5717
Steen Leithoff
What made you interested in LifeWave?
In my case it was a phone call from a good friend of mine who thought she had found something she thought I'd be interested in. She knew about my alternative or holistic approach to life, so when she told me about the LifeWave concept being a kind of acupuncture – just without the needles, I was hooked. I was invited to a meeting in Valby Community Centre where I met with some LifeWave representatives. The concept of being able to help people without using medicine is something that has always been high on my list of priorities. It still is today.
I sat there almost crying of laughter throughout the meeting. The LifeWave concept was presented in an incredibly entertaining manner. At the same time, it really spoke to me. I thought that if you can have so much fun with something that serious, then I'm in. The day after I ordered a silver package.
What is your best experience with LifeWave?
It's so hard to choose because there are so many good experiences. Partly on a personal level and partly when it comes to helping others. If I had to pick a personal highlight, then I have two things to choose from. I have worn down my knees after many years of karate and running. This has resulted in several years worth of frequent pain in my left knee, which has been stressful and sometimes disturbs my sleep. Using the LifeWave pain patch IceWave has made a huge difference as I now get pain relief that'll make me completely free of pain in just 5 minutes.
I have also gone to the chiropractor for many years to adjust my neck, which often lead to headaches. But after using the LifeWave patch Aeon, I've reduced my visits to the chiropractor by 80%.
Has LifeWave changed your lifestyle or anything else in your life?
It definitely has. I now have a large network with a lot of new and interesting people that I wouldn't have met otherwise. I have built some deep friendships, which have also been based on the exchange of experience and knowledge in terms of LifeWave and its unique product line.
For me this has also meant being able to develop a series of lectures – called Pep talks – inspired by the LifeWave products. But most importantly, LifeWave has optimized my life in several ways. For example, medically, and it's been to such an extent that I now very rarely come down with the flu, which otherwise has previously been a frequent part of my life.
Steen Leithoff
Lecturer, coach, course instructor and independent LifeWave distributor
Steensforedrag.dk
Facebook.com/steensforedragsfanside
steensforedrag@gmail.com
+(45) 4276 9669
Mai-Britt Bækgaard
"I no longer feel limited workout-wise. These days, I welcome challenges, and then i use the patches to help me reach the goal. To me, it is great being able to chose myself and not feel limited."

Mai-Britt Bækgaard, independent LifeWave distributor
What caught your attention about LifeWave?
I ran into the energy/acupuncture patches from LifeWave for the first time in September 2014. My daughter suffered from a lot of pains in her shoulder and hip. She also struggled with headaches and stress due to her beginning in upper secondary school. I ordered massages for her, but we had to wait for two weeks before she could get it. Then the message arrived: "Swing by, and I will make her pain-free this weekend." We showed up, and we were very surprised that all her pains were gone within just 10 minutes. Naturally, I purchased some patches to use in the week to follow, because that needed to be explored. The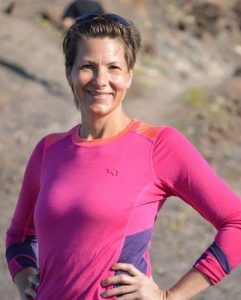 significant pain relief was a huge weight off of our shoulders, and I immediately saw the opportunity for an everyday without traditional pain relief. I bought the largest patch package which also includes the product Corsentials.
Which are your best LifeWave experiences?
I have always been interested in the body and a healthy lifestyle. Because I suffer from rheumatoid arthritis and more, medicine has always been a big part of my everyday. In November, when my liver values became really poor, I made a decision to stop taking one of the types of medicine to cleanse my liver. It was a choice I made myself, and not a recommendation by the doctor. LifeWave does not promote using the products in lieu of medical treatment without consulting a doctor. But I wanted to see if the arthritis could be kept in check with patches and Corsentials. The patches Y-Age Aeon and Glutathione as well as Energy Enchancer are able to reduce the swelling and relieve my pains, while Corsentials provides me with general wellbeing. It feels so good to be able to do a lot of things physically and have the body feel quite well despite me ignoring medical and professional advice and stopped taking my medicine.
Besides arthritis, I have been suffering from a terrible sleep pathern for many years, making my everyday completely void of energy. But with the sleeping patch Silent Nights, I experienced a change after using it for about a month. These days, I sleep very well, and are quick to fall asleep.
Has LifeWave changed your lifestyle or other things in your life?
Using the patches has very much increased my interest in the body and health. I cannot stop reading about meridians and energy medicine. I have also gained a motivational boost to take a second look at my diet (for example my consumption of coffee), and I do not think of limitations when I am exercising.
Besides all the things I have been able to achieve perosnally with the use of LifeWave patches and Corsentials, I have been able to help several colleagues, friends, and family with their challenges.

Mai-Britt Bækgaard
Independent LifeWave distributor
Runs the Facebook page Maibody
maibodydk@gmail.com
+45 6135 4047
Anita Hellner Andersen
"When i meet people who have challenges, i now think: How can I help these people with lifewave instead of just feeling sorry for them ."

Anita Hellner Andersen, independent LifeWave distributor
What made you interested in LifeWave?
When I saw how fast my husband was using LifeWave patches for his bad lower back and poor sleep, I became curious. I have to admit that I became more and more fascinated by how much the little patches could do the more I learned.
What is your best experience with LifeWave?
Every time I help someone in need, seeing their joy is such a great experience and wonderful feeling. I helped some get better sleep with Silent Nights. He had to get up and pee three to four times a night. When he started using Silent Nights, it was only once a night. A friend of mine was treated for a bad knee with Ice Wave and Y-Age Aeon. Her calling me the next day and telling me that she had been out on her bike was delightful. When I got pneumonia I helped myself with Ice Wave Energy Enhancer and Glutathione. I was bedridden but I was only at home for the time I would usually spend running to the doctor to have my pneumonia confirmed.
Has LifeWave changed your lifestyle or anything else in your life?
Yes, LifeWave has definitely changed my life and the way that I think. I now use the patches instead of pills.
Anita Hellner Andersen
Independent LifeWave distributor
anitahellner@hotmail.com
Jeanett Jensen
"I my job as a hairdresser I often talk to people about their problems. I think it is fantastic every time i can help these people with lifewave and say goodbye to a happy customer ."

Jeanett Jensen, independent LifeWave distributor

What made you interested in LifeWave?

I became interested in LifeWave when I had a bad cough in the salon one day. Kate, who was my upline, put a set of energy patches on my lung points, a glutathione patch on my neck and a Y-Age Aeon on my neck. And so several days of coughing came to an end – both during the day and at night! I hurried and ordered a silver package. That was on March 11th of 2014 but before the end of May, I was so convinced of what both Corsentials and the patches could do that I had to upgrade to a diamond package.
What is your best experience with LifeWave?
My so far wildest experiences with LifWave was when I helped my mother with her back pain after she fractured her back. The doctor had said that she would be on strong painkillers for a year, but we managed it in only two months. She only supplemented with paracetamol for the first 14 days. It was something that surprised her doctor quite a lot. In addition to this experience, I also corrected my wife's father's kidney function results in 2014. We were sure that he wouldn't make it to 90. After having a long talk with him, and after a nurse had approved of it, I was finally allowed to patch him for a prolonged period by using Y-Age patches and SP6 Complete. Today he is 91 years old and have found out that it's a good idea to call me when he feels a lot of worry in his body. He still takes a lot of medicines – as you do at that age – but now he uses the patches to give him some peace in his disease-riddled everyday life.
Has LifeWave changed your lifestyle or anything else in your life?
I've never been fond of taking pills. I suffer from migraine, but today I mostly my soothe migraines with patches. This was especially true after I found out how to use the SP6 Complete as my migraines are hormone related.
Jeanett Jensen
Independent LifeWave distributor
Lifewave.com/formogfrisor
jeanettjensen65@hotmail.com
+(45) 2175 6427
Annette Hammerich
What made you interested in LifeWave?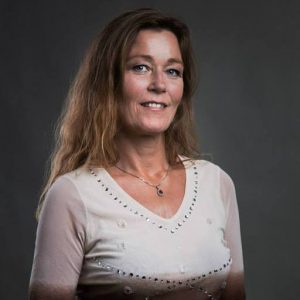 I was surprised to say the least when I with the help of these unique patch was able to give my old arthritic German shepherd Caesar a happy retirement and two more years of life than the vet had said. That really convinced me about product's function and effect. There is no placebo effect in the animal world – either it works, or it DOESN'T. The results were so convincing that I was "sold". I also spend a lot of time helping others learn how to use the patches on animals. I'm an administrator in our Scandinavian animal group and educate both end users and distributors.
What is your best experience with LifeWave?
I use and recommend all products from LifeWave. I am very excited about LifeWave's unique and chemical-free technology and the products are often part of my treatments of humans and animals. I experience better and faster results in both human and animal clients than I did before, simply by using normal homeopathic medicine, etc.
Have LifeWave changed your lifestyle or anything else in your life?
Absolutely! I suffered severe Borrelia and the nutritional product Corsentials and the patches got me back up on my feet again. I've got 28% better lung capacity – what a bonus. Furthermore, I am incredibly impressed with the latest product Trio – Alavida, which is a whole new kind of skin care that works from the outside in and the inside out.
Annette Hammerich
Energy therapist, kinesiologist and independent LifeWave distributor
Touch4Health
ah@Touch4Health.dk
+(45) 4264 7770