Did you not read all the great blog post in 2015, here is a collection of 10 tips on New Year's resolution with LifeWave. We have found 8 tips that can give you a good start to 2016 + 2 extra advice arising out of two themes we have had up to turn on the blog.
1. Kickstart 2016 – achieve better quality of life with LifeWave
See how we (the bloggers on this site) each, are beginning to have a better life, quality of life and joy in everyday life. I changed my life and my life of 480 days. It has been and still is an amazing journey with LifeWave. In just four weeks with LifeWave came Mai-Britt Bækgaard started its journey towards better quality of life. Also Jeanett Beate Jensen started a new journey, when Kate came into her salon with a plaster. Also read Steen Leithoffs pursuit of the good life.
2. Tighten your seat belts. Lose weight in 2016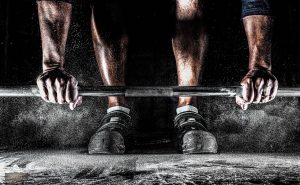 Knarkegård kick-started his fight against obesity with LifeWave. Read how LifeWave has given self-discipline, energy and motivation to hang in and fight a tough battle against excess weight.
3. Get started the right way. Work out efficiently in 2016
Do you dream of more energy and get fit in 2016? Then take a personal trainer Michael Skjoldans 10 tips to get started.
4. Nourish your skin with tomorrow's skin care system Alavida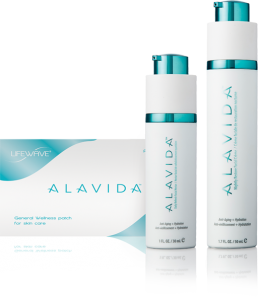 In September 2015 launched LifeWave one new skincare line called Alavida. The series has since gotten great reviews. Read for example a post with a more in-depth info on the future of skin care system Alavida from Steen Leithoff who has a long background in the alternative world and deep insight into LifeWave products. Aase Stokholm, who with 25 years in the health food industry has extensive experience with skin care products without parabens and fragrances, is also full of enthusiasm for Alavida skin care from LifeWave.
5. Get your body in balance – indulge with a detox
Do something good for your body, starting the year with a detox cure. Read Aase Stokholms recommendations. She has worked for more than 25 years in the health industry. Our bodies are bombarded with many unnatural substances, and therefore increases the body's need for cleansing. Therefore recommend Aase Stokholm a cleansing / detox with LifeWave.
6. Sleep well every night with Silent Nights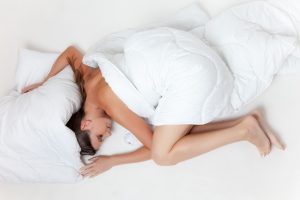 Poor sleep increases the risk of obesity, according to a survey. Therefore, you should sleep at least 7 hours each night, and most preferably 8.5 hours. If you're tired, you have a hard time staying focused and getting bigger taste for sugar and sweets than usual. Personal trainer Michael Skjoldan gave his best advice for a good night's sleep with Silent Nights.
7. Stress boom – destress with LifeWave
Kinesiologist and stress consultant Kim Brems wrote post about how the LifeWave patches can relieve stress. Egon Nielsen wrote his own story about how he has been in daily routines with LifeWave. Also Aase Stokholm had good experiences as a family member was suffering from stress and had to regain the quality of life in everyday life.
8. Man up. Boost your vitality with Maverick (ONLY for men)
Delay blemishes that come with age. Physiotherapy and sports teacher Kim Hody has written an interesting post on how to enhance male vitality when he is 40+, 50+, 60+ and 70+.
9. Help girl's HPV side effect with LifeWave
Hellebeth Hansen, who daily offer alternative treatment in Helsebrixen, has written several blog posts about how girls who have side effects of the HPV vaccine Gardasil have gotten better. Read about Mary who experienced relief of 14 days. Read also about how Kathrine today have got my life back after 5 years of nightmare because of the HPV vaccine. In January you can read Helle Thorius post about how she as a mother saw the five years in which the whole family was brought in crisis.
10. Get a happy dog – with NO pain
Malene Sandemand is a great friend of the canine. Malene Sandemand has a whole range of advice on how you can help your dog to be painless with LifeWave patches. She has, among other good advice on how to make your dog calm New Year's Eve tonight!
Sneak peak of 2016 – new bloggers
Look forward to 2016 where you already in January can meet Anita Hellner Andersen, who blogs about the disease PCOS that 5-10 percent of all women of childbearing age suffer from. Meet also Helle Thorius, who have lived through five years of nightmare after her daughter got the HPV vaccine Gardasil. Meet interesting people, gain insight into their stories, experiences and knowledge.

BREAKING NEWS! To Human is available in app stores
The good news is that To Human app can now be downloaded directly to your App Store. App Store Google Play Windows Store All that's left to say is: HAPPY NEW YEAR! I promise To Human blog team also brings many exciting and life-affirming stories here on the blog in 2016 – will you be with?