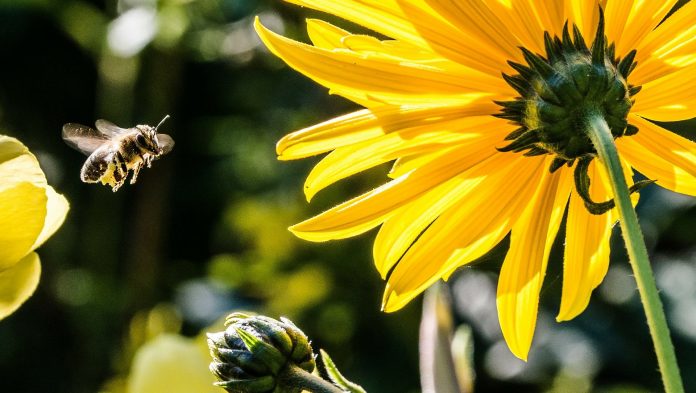 My mother has been suffering from pollen allergy for as long as I can remember. As a child I remember my mother as a woman who always wore sunglasses, carried paper towels under her arm and constantly sneezed. To be completely honest, she looked terrible when she took off her glasses. Her eyes were red, swollen and runny. I remember that image clearly.
My mom got pollen allergy shortly after she had been pregnant but my little sister. It came out of the blue. She has over the years both eaten antihistamine and used eye drops in the pollen season. Some years back she read an article about pollen allergies, and how to eat out of his pollen allergy. In the pollen must not eat acid and alkaline based foods together. It really gave a marked improvement. My mother – since she read the article – been much attention to eating acid and base separately for as little pollen allergy as possible. But last year and this year has been quite mad. I have suggested to my mother to try the patches from LifeWave, but the mother has thanked politely declines: "I think unfortunately not in."
Patches against pollen allergy
In time a no became a yes! One evening when my boyfriend, my mom and I and plan the menu for my mother's 40th anniversary. My mother is very troubled by her pollen allergy. Suddenly she said: "Can we just take a break. I have to drain my eyes from my allergies." I am quick on the trigger, "You can also try the patches," I say. My mother looks at me funny and say, "So, you good enough to hurry." I fly out of his chair. Now it's just getting some patches on the mother before she changes his mind.
My mother gets patch. I give her Y-Age Glutathione on BL23 – both right and left side – and a set of Energy Enhancer on K27 – both right and left side – as I have had good experience with my pollen allergy on these points. We make menu done and thank you for tonight. The next morning I speak with my mother. I gotta just hear how it goes. She is not completely satisfied, but may still notice a difference. I suggest to come by with some new patches that we can try another way. My mother would accept. I come by and give her new patch. First, a set of Energy Enhancer on BL23 and Y-Age Glutathione – 2 pcs. Also in the BL23 (that is, on top of the plastic Energy Enhancer s).
Before I go, I say: "Now you must make up your mind what you want. During the day you may just feel for whether it is better or the same. "I explain that the patches should be used in this way for 7 days, then she holds four week break and repeat the same with the patches for 7 days.
"Whether to continue, is entirely up to you, but you might as well continue, since you already have used them for 2 days in a minute," I say. Before I run again, my mother just hear what it costs. it costs around 1,000 kronor, I tell.
My mother calls later together today and say that I was welcome to order some patches from LifeWave to her. She borrows meanwhile some of me, so she can continue.
NO MORE antihistamine
My mother is overjoyed after 7 days of LifeWave patches and only using antihistamine once. She has followed the plan and stayed 4 week break. Afterwards she has taken 7 days more with LifeWave plastene. My mother had finished the last 7 days plastics ring Thursday in week 29. She has NO pollen allergy had since and has not used antihistamines or eye drops.