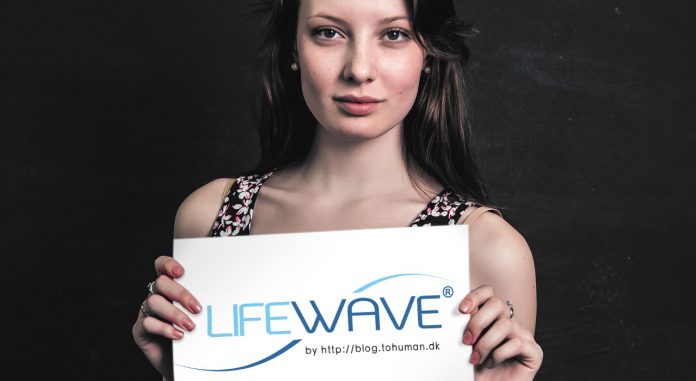 Yipeeee!!! We are live! This is the day I have been excitedly awaiting. It is the symbol of my new life. During 2014 and part of 2015 I went on the first journey with LifeWave. I tested all the products on my own body. I also had a personal trainer who was an indispensible support througout the process. Michael Skjoldan helped me to refurbish an ailing and pain afflicted 51-year-old body into something that today feels like a young body with fantastic strength, energy, and stamina. My condition before the transformation was unfortunately not unique to me. The same pains and problems are experienced by way too many:
850,000 Danes, or one in five, suffers from chronic pain. A great many Danes complain of lack of energy. 10-15 percent suffers from serious sleeping issues. 47 percent of Danes are overweight. 35,000 are on sick leave due to stress – every day. The health situation of Danes today is horrific. I, myself, was in danger of getting stuck in the sad statistic.
An alternative health forum
To Human blog is my mission to create a health forum for alternative therapy. To Human blog is my story of going from being almost addicted to pain killers to not even have Paracetamol in the house – but it is not solely about me.
This site is mission to help others help themselves to increased quality of life, vitality, mental surplus, and physical strength.As a consequence, I am inviting bloggers to the site, who are able to blog about their journey to a bettter life. I invite specialists and athletes, who knows about alternative methods such as LifeWave. And I will be blogging about my own personal journey and the effect with details about products, training, and diet.
To Human blog is based on a remarkable journey with LifeWave. As a result, it is also here you can find knowledge about LifeWave, and get the story behind the LifeWave universe. On this site, you are able to delve into the LifeWave patch guide and incover myths and facts about LifeWave. I also created a distributor guide for those who are looking for personal advice and guidance at an independent LifeWave specialist.
It is about sharing
To me, To Human is a concept about a better life created between people. It is about sharing knowledge and personal experiences, so that we in unison can increase our quality of life and increase the value of LifeWave. I believe that we can help each other and others to a better life. Because of this, my motto is human to human.
To Human blog is my contribution to supporting and helping others in the spirit of LifeWave. The same is the case for the To Human app. A mobile guide and reference work for LifeWave patches you can read more about on this site. The To Human app is a dream of creating the ultimate patch guide you can access on your phone 24/7. Get help 24 hours a day – regardless of where you may be.
The To Human app is the tool I, myself, missed the most when I had to navigate terms such as Aeon on GV14, or Canosine on H7. What were I to do with the patch wallet on-the-go, when I never carried my paper manuals? How could I expand my patch horizon and gain the most of the patch technology when I didn't know all the possibilities of a protocol? What were I to do if I suddenly felt pain and didn't know the options for relief? These are some of the things the To Human is able to help with. Hopefully, it actually is the ultimate tool for all LifeWave users.
LifeWave drastically changed my life. I have a new life, a better life. A life with surplus I never experienced before. A life with a much younger body that belies my birth certificate. A life where I jump out of bed in the morning because I cannot help myself. Every morning I look forward to the day, to life, and to living it. I have never had so many new ideas and personal projects going on at the same, and certainly not the energy to nurse them all – without the stress and frustrations.
I hope you want to be part of this new universe – because it is is not intended to be mine alone. I want to share. Share your own experiences and thoughts below the blog posts, and make use of the option to share your experiences with specific LifeWave protocols in the To Human app. The sole mission is to create a better life together. A life that makes us smile every morning, like kids jumping out of bed with an insatiable appetite for the day and for life.