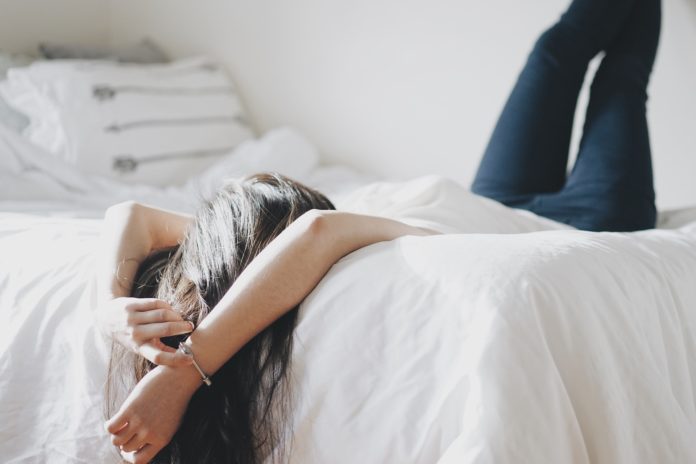 Oh wow! David Schmidt, founder and inventor of LifeWave, has once again been getting creative and ingenious. Now why would I say that? Well, because I have tested the new lifestyle, body toning and fat burning concept from LifeWave called WinFit. It's all about getting the body to burn fat, build muscle and so on by "merely" triggering bodily processes that are completely natural. That way, we make it do what it was created for, which is just brilliant.
Bad habits and a bit of extra weight on the legs
I am a normal woman who isn't particularly overweight, but I've put on a few kilos too many due to my lifestyle, lack of exercise and age. This extra weight is placed a bit "unfortunate". So the image in the mirror just isn't as nice as it used to be: Too much belly, thighs and so on.
I can't stand gyms and I can't run due to an old back injury, and to top it off I also have the bad habit of loving good food and wine 🙂
First week: Fewer kilos and centimeters
Unfortunately, I wasn't able to attend this year's LifeWave conference at the Tivoli Congress Center in Copenhagen in September where the WinFit concept was launched. But I wanted to try it nevertheless. I chose to go ahead without doing the workout part of the first week. I just wanted to see what would happen without that part. After drinking 500-700 ml of water once I got up in the morning, I obeyed the eight hours eating window of WinFits. Then I just went out for my daily walk with my dog.
I weighed myself and measured "strategic" areas of the body that I would focus on. Already after the first week, there was measurable and visible differences. At that point I had lost 1.7 kg, which means that I had "shrunk" a total of 17.5 cm over my knees, thighs, butt, stomach and waist – it was crazy.
Second week: Hooray – replacing fat with muscles
One thing can be said for sure: the WinFit concept fully lives up to its promises when it comes to burning fat and building muscle mass. So what happens during week 2? Suddenly I had put on 0.5 kg!
My weight has increased to 65.0 kg! That's 0.5 kg more than my initial weight of 64.5 kg when I started the program. And that is in addition to the 1.7 kg that I lost the first week. So, I've basically gained 0.5 kg during the second week. But the weight doesn't matter as long as the weight distribution has improved.
The 17.5 cm I lost during week 1 has now become a total of 25 cm. Both myself and others can clearly see the difference, and I can actually feel my muscles now.
The fact that fat and muscle mass is important for your body build is of course not a concept invented by LifeWave. See the difference here between fat and muscle mass that weighs the same.
My weight is now stable – even after a 1.5 month break. I intend to get back into it again. This time I would like to focus toning the muscles by also doing the recommended Tabata workout at least twice a week for 15 minutes. That also includes time to warm up. I'm thinking about following the training video online.
Much more about WinFit from LifeWave
If you want to know more about the concept then LifeWave has made a series of videos, including some where the inventor David Schmidt talks about the idea behind the concept. Watch some good videos here.
Here is the link to an overall review of the WinFit concept:
And yes, you can also read plenty of other people's experiences on here.