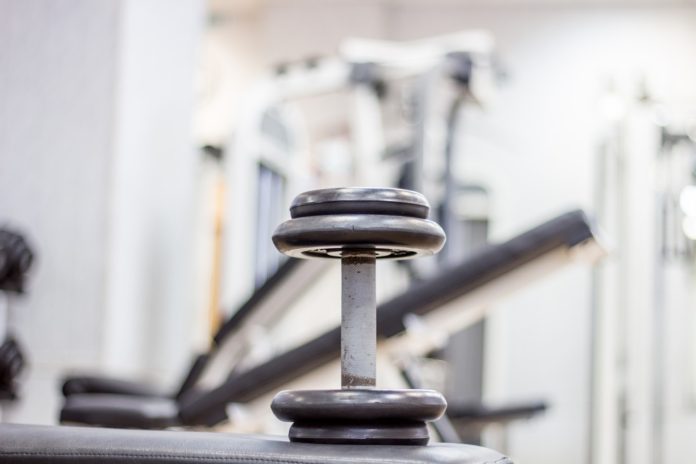 Is WinFit as effective as synthetic HGH (human growth hormone) is? Former bodybuilder, personal trainer, dietician and gold medalist Birger Hejlsborg has tested WinFit on himself and some of his clients and shares their WinFit results below.
WinFit – the new fat loss hit
In September 2016, WinFit was released, which is a concept designed to lose fat and gain more muscle. WinFit is a natural product and, among other things, works in the way that it increases the body's growth hormone production. It's amazing because very many of us around the age of 30 produce only about 20 percent of the growth hormone we produced when the production was at its highest. Some people start taking human growth hormone (HGH), which is only available on prescription or purchased on the black market. It is unbelievably expensive and should usually be given by injection. The benefits of the growth hormone HGH are enormous, among other things, anti-aging effect, increased muscle mass and less body fat. You can read about my first 20 days in my previous post.
Who is Birger Hejlsborg?
Birger Hejlsborg has been training bodybuilding for over 20 years, of which 8 years have been on elite level. In 2009 he won gold at the Danish championships in classical BB. The following year he again won gold in the class called -80. In 2014, he completed his education as a personal trainer and diet counselor and until the end of 2016 he has worked at Fitness World, where he has helped countless people lose weight in the good old fashioned way – hard work and proper diet. He still does. Now it's just him at One2one's Personal Development and Training in Next Level Training's great space in Copenhagen. He also helps those who want even faster results with WinFit.
Can WinFit also be used for bodybuilding?
The answer is simply YES! Already before WinFit came on the street, Birger has tested Theta One and Theta Activator (which is part of the WinFit system). It's very easy to see that one's fat percentage is reduced, so we're not sure WinFit will get even better results.
In August 2016, Birger was so impressed with the effect of Theta One, so he quickly found seven people who would test Theta One and the associated Activator, which promotes the uptake of nutrients in the cells. Six out of seven people were very pleased with their results – see some of the results here:
Picture below:
Anja, I have now been at it for 3 weeks:
Fat: -3.2kg
Muscle: +0.5kg
Anja says: Have a good feeling in my body. Do not use medicine for the restlessness I usually have in my legs at night.
Birger says: Your weightloss is beginning to show!
Picture below:
Jannick's first week:
Fat: -1.7kg
Muscle: +0.6kg
Jannick says: I am not hurting as much after hard training.
Birger: The restitution is accelerated, which means better blood flow. Insane result.
Picture below:
Birger Hejlsborg Personal Trainer. Have been at it for a month. Use the same packet as others and for the last week I also used Glutathione + Carrosine.
Fat: -4kg
Muscle: +0.4kg

The perfect guinea pig
To test the full effect of WinFit, it's great to have one in the team who knows their body in and out, train everyday, consumes the right nutrients AND has done it for many years. So it's almost self-evident – easier to spot what happens and does not happen with the body. Birger has at the time followed the athlete closely, when other athletes in various forums, etc. have taken synthetic and very expensive (and often illegal) HGH drugs. He has also followed reports of the effect of WinFit. That's why he knows incredibly much about what to look for.
The WinFit system has to be tested
When we in Team Karma heard that LifeWave would now come up with another product that reduces fat by burning up the combustion because of muscle build-up, we were delighted. We all had difficulty waiting to hear what David Schmidt had found.
To our great pleasure there were already some products that we knew. It is so compounded with new products AND old knowledge of what sets the combustion up. In the system one should eat all their food in an 8 hour window. Just that part, Birger did not mind much because he already has a very low fat percentage and a large muscle mass. I therefore asked David Schmidt for his advice to bodybuilders who already have a low fat percentage but just want to build bigger muscles. Once again, I confirm that both Birger and David know what they are talking about. David replies that Birger should skip the 8-hour window – eat about six smaller meals a day and with protein for each meal – or else he should follow the rest of the program as it is set up.
WinFit – just as effective as synthetic HGH
Birger just had to get started right away. Already after a few days, I get a call from Birger: He feels stronger and more excited in his muscles. After 4 weeks I receive the picture below, which is taken after one week – however, his first measurement was taken only 4 weeks after starting.
2,8 percent less fat
2,1 percent more muscle mass
The image below shows Birger after one week with WinFit. Please note that this is after 1 week.
Fat: -2.8%
Muscle: +2.1%

This picture was taken on March 28th, and I have to say that I'm SUPER impressed, especially over the thigh muscle size.
But beyond this, Birger can also notice a significantly greater strength. For example, he has gone 20 kg up in death lift and 10 kg up in leg press. 10 min run on skillmill treadmill has gone from 1.4 km to 1.9 km.
I then talk with Birger on the phone: "WinFit is as effective as growth hormone," he says, and is delighted that there is finally a natural product that can replace synthetic hormones and have the body's own chemistry to naturally increase our growth hormone significantly !
What has your diet, nutritional supplements and training looked like?
Birger consumes the same as he did before starting WinFit – both in terms of diet and dietary supplements. The training is the same as always – of course with "good" and "bad" days.
A typical day consists of five meals:
2 x 150 g oatmeal
2 x 50 g protein powder
2 x 30 g almonds
2 x 150 g meat (chicken occasionally Pork)
2 x 400 g green (broccoli, beans, peppers, cucumber)
80-100 g of toppings
200 g shells
200 g Cheasy yoghurt
150-200 g rye bread (4 slices)
1-2 pieces of fruit
Supplements:
Protein powder, muscle build up, creatine, HmB, antimusculodegenerative
LifeWave products:
Maveric tablets for natural enhancement of testosterone
2 pcs of Theta One/Activator for boosting HGH. Birger has since started with 1 Theta One had a big improvement on stomach and intestines, which Birger has used to a lot of (a part of WinFit, drinks 1½ hours before bedtime)
The energy patch Enhanced Energy Enhancer for increased flexibility and endurance
Glutathione patches: Increase of the antioxidant GSH (secretes free radicals, heavy metals and increases the immune system)
Carnosine patches: Increases carnosine in the body, enhances strength, flexibility, and increases stamina by inhibiting lactic acid production (a part of WinFit that is put on when you go to bed)
WinFit patch: Promotes body fat loss, improves metabolism and muscle building (of course, also part of WinFit, used during the day)
Silent Nights: Increases natural melatonin hormone in the body and provides deeper and better sleep.
Training in a week max.:
Running approx. 2 x 5 km
Karate 2 x 1 h 30min
Muscle 6 x 1 hour
Training in a wee min.:
Running 2 x 2 km
Karate 1 x 1 h 30min
Muscle 5 x 1 hour
I am looking forward to hearing more from Birger. Not just about his results but also about those he'll help get better results on his journey.
I'll say it again: WinFit is a GENIAL system