It's Friday night August 28th 2015. I've been down practicing boxing. My body fat percentage is now only 7.1, and my GNP is down to 23.5 (see my numbers at the bottom of the post). One and a half months after I started an intense boxing training, I am in my best shape ever. My optimism and ambitions are sky-high for my expectations boxes bang in December – even though it hurt a bit. It works throughout the body. I have walked around with three pressed ribs from impact during exercise is tremendously sore and feel stiff throughout the body. Some will say that I be patched together. People laugh at me and I laugh with, but it's worth it. Feel like a new person.
It's getting late. I am writing little blog here Friday night. Suddenly, like a bolt from the blue lock my body from the neck down. I can not move and must convulsively have fought my way to the floor. Here lies I saw. Having gone from a great profit to a cripple.
A popping and very intense headache banging inside. I can not be in my own head – I have never experienced anything so violent. I crawl out to the toilet and throw up because of the severe pressure in the head. The body trembles beneath me. I fall on the floor again. There are no people, and I can barely stand up. No, I can not get up, feel paralyzed throughout the body. Being a bit afraid, says 112 or …? No, I'm just waiting. I will be fine. The floor swings under me. The room spins around. Located long and try to focus and brand of body. I can barely move me without pain. Eventually, the body relaxes and I doze a little go.
Coming to myself again later. I've still bad. Worse than bad. But now I'm going home. I fight my way out of the office building, down the street and the parking lot. Crawling into my car. Runs 10 minutes. Feel bad again and have to pull off. Falling asleep. Sleeping 2.5 hours before I can do the rest of the car trip and the last piece of home … Finally home. It's past midnight. Fall asleep right away, probably should have gone to the hospital, but is accustomed to looking after myself, probably today a stupid decision.
Intense training and LifeWave has given me with strength
With one and a half month's intense boxing training, strength training and cardio training, I tried to force my body out of the bad habits in record time, better flexibility, strength, balance and control. All my training has been targeted goal of going into the ring in December. I've been practicing in making the body supple and get the rhythm. I've been training at full blast, even though I've been slightly injured. I WILL achieve my goal of beating a professional opponent in the ring. For I am the type who always reach my goals.
I have planned my diet in detail and optimized my use of the LifeWave products. Corsentials and Maveric and great energy and health-oriented diet every morning. When I coach, I use additional energy patch Energy Enhancer for better fat burning and Theta Fuel as a natural energy drink with quick absorption into the body and the cells through Theta Activate. It has given me tremendous energy, so I just was able to continue. And then I used the LifeWave helseplastrer Y-Age Aeon neck every day for relaxation and activation of the body's acupuncture points. I have been able to continue despite the pain.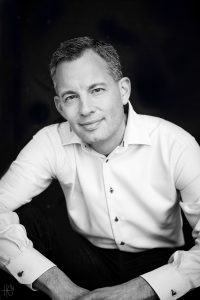 LifeWave products and the combination of training has brought me in my best shape ever. Stronger and more energetic than I was as a young man. But I also know that I have been pushing the body to its limits. Now turn the body again.
All Saturday hutler I'm through like a cramped elderly gentleman. I am completely knocked down and can only sleep on the floor which is stiff as a board – not in a bed. Sunday. 10:00 I have an appointment with my personal trainer Michael Skjoldan. Pained and crumpled, I meet up to a body sds treatment. It loosens me up a bit.
Quickly find a skilled acupuncturist, Morten beginning to put needles in me and creating flow in the body three times the following week. I hutler me through another weekend.
On the Monday of the week after I go to an acupuncturist again. The needles of the quiver voltage. The whole body is tightened up. That same week I meet up with my new chiropractor Nanna. She looks at me and finds loudly: "You do not look good. Now if you were a wimp instead of playing tough guy, then you were probably come sooner! "
On recreation with LifeWave and alternative methods
14 days I walk around like a shamed man. I have deliberately tried to cheat the body. For many years, my body got used to bad habits – long days of sedentary work behind a computer and meetings replaced by new meetings, many travel days per year in aircraft back and forth. All together, more or less sedentary.
Now there is soon a month. It has taken almost three weeks to get fired up again. With the help of body sds, acupuncture and chiropractic, I've got it really well. In here I used kinotape.
I always have my LifeWave pharmacy. User LifeWave patches Energy Enhancer, IceWave, Y-Age Aeon, Carnosine, Glutathione and Q6 Complete and Corsentials and Maveric.
Energy patch Energy Enhancer for more energy, pain patch IceWave for pain relief, the three health patches Y-Age Aeon to reduce stress and inflammation, Carnosine to repair damaged cells and make repair of connective tissue and Glutathione for a high level of oxidants in the body. In addition, I use the patch Q6 Complete against inflammation. I have throughout the period drunk Corsentials every morning and combined it with Maveric (a grant for men).
I might have lost some muscle mass but not taken on.
The health of the future is natural prevention
I know that I'm not going to go into the ring in December this year, because in almost three weeks have been eliminated from the game. My goal has changed. But it does not matter.
I now know that you can not cheat your body. My body wants something else. The body can not manage to adapt, as the brain would like, to the new pattern of movement and boxing rhythm, which I have tried to get into the body.
For me it is important to set myself a goal to strengthen my motivation and my mindset so that I can move me in the right direction. I need to see progress and measure from week to week. But I know now that my body has become accustomed to all the bad habits and movements over the years.
As my chiropractor says: "Why did not you come to me at the age of 5 years?" Now there is work ahead to address my ills, and does not create permanent damage to my body. The body has sent me a clear message that I for weeks has heard – with a focus on achieving my goal.
I have since I started my journey with LifeWave and training known how important it is to invest in yourself and your own health. But now I know at first hand how important it is to prevent, so I do not end up in such an uncontrollable situation again.
LifeWave products, a good exercise program along with a good coach and other alternative methods like acupuncture, body sds and chiropractic etc. are my tools. It is all natural ways in which the body itself helps to regenerate – without the use of pills or medicine. It's natural health and prevention. The future health.
My belief is that the body is your best investment. It must be the last for many years. And well, the 'uptight man', the 'hard banana', and what else I got from teasing and affectionate nicknames for would be this year's iron man and do not listen to my body oprop, he is now fit for fight again. I have only just begun my journey with LifeWave and training towards a healthier and better life and greater well-being.
My results with the LifeWave products and training
I'm still very proud of my figures:
                          Start in 2014               31/5                  21/8
Weight                89,1                            86,2                    83,8
BMI                     24,9                            24,3                    23,5
% Fat                  20,9                             9,0                     7,1
% Water              55,4                            67,4                    68,7
Muscle mass         67                               75,2                    74,1
Bone mass            3,5                              3,9                       3,8
Stomach fat          9,0                               5,0                      4,5
Calorie intake (resting)      2.046               2.267                  2.224