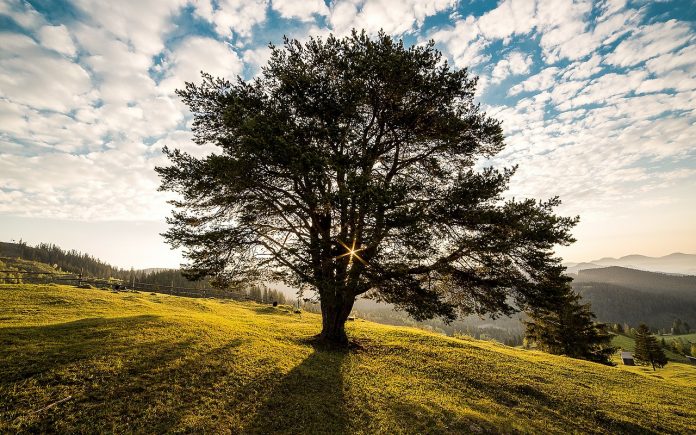 It should be no secret. I was pleased unspeakable much to receive my Alavida skin care products from LifeWave.
This totally amazing skin care system that already has been shown not only to have a positive effect on the skin, but also the effect on areas that most of us probably did not expect.
The reports on Alavida are many, and it is interesting to read about the experiences that others have shared out. At the same time just come results from two important Alavida studies, both of which tells about significant improvements. Everything that makes skin care system even more interesting to explore.
Firm skin – Alavida reduce signs of aging
One study has evaluated Alavidas effect on the skin, where the results shows a significant improvement of the skin hydration, skin firmness, a smoothing of the skin tones as well as a reduction of fine lines and wrinkles.
The second study measured how Alavida phototherapy patch improves the physiological function of 12 separate organs of the body.
As we age the skin becomes lax in several places, and the law of gravity applies. My cheeks are fallen down, and corners of the mouth are pulled along. The wrinkles around the mouth has also been increasing. After using Alavidaplaster and both creams in a lunar time, my cheeks were a little fuller, while there are fewer wrinkles around the mouth, so I do not look as tight and tired.
Quite a nice 30 days. I look forward to even more facelift. My wish is that also turkey neck will be tightened up a bit.
98.5 percent natural ingredients
During the course of my testing of Alavida slap my skin tonic, and I bought another than the one I usually use. A product that contains natural ingredients, which I am always aware of. But but but … I was obviously not aware enough, after a few days my eyes very annoyed and I therefore took a second look at the ingredient list.
My new toner contains a (not natural) preservative, which may irritate and cause allergy to skin, eyes or lungs. Another relatively new preservative which does not naturally, is also contained in the product, and any side effects are not yet known.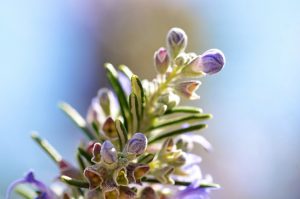 It made me curious to examine the contents of other skin care products called natural or even organic. It is not my intention to belittle other skin care products, but to highlight Alavida while pointing out that so-called natural products also contain synthetic preservatives, oils and scents etc.
My own little private study confirms me that Alavida is something special with its content of 98.5 percent natural ingredients. In Alavida it is mainly the essential oil of rosemary, which preserves creams.
Rosemary oil has among other things a natural content of Limonene, linalool and geraniol, as is the case in most other essential oils. The use of essential oils dates back many thousands of years. They are derived from plants and are used extensively in cosmetics, which I was confirmed in my review of the ingredient lists of other producers. In some cases produced these oils, however artificial and can have adverse effects. In ALAVIDA IS THE NATURAL. This does not mean that everyone can tolerate essential oils. Everything we consume or inflict skin, can cause an allergic reaction. Although the contents of a camomile flower, like most been considered to be quite harmless.
4 amazing discoveries with Alavida
Most women are familiar with cellulite, cellulite on thighs. For my part, it has over the years been increasing, and the skin was more dented, hard and sore. Suddenly one day, for about 2 weeks ago, I discovered a very significant change. The skin is now much less dented and not sore. A nice surprise and not something I just had not thought of in connection with the use of Alavidaplasteret, but on reflection it is the natural result when our bodies are affected, and creating a flow.
Another surprising effect is that damage to my one fingernail has been repaired. 20 years ago I damaged nail with a needle, and since then it has had a crack lengthwise. In addition to it has bothered and always had to be cut short in order not to hang in, it was not pretty to look at. I was told that it would never be the same but the Alavida patch could also do something about it. Now it healed up and looks good. Generally, my nails, which has always been crisp, become stronger, more smooth and glossy.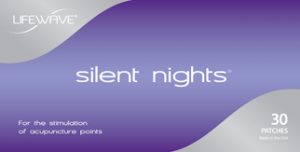 Already the first night Alavida patch I slept like a dream. Was completely gone and it has been since. For me it is a wonderful thought that while I was sleeping, working Alavida on several levels and repair my body.
My husband also had Alavida patch at night. Pretty soon I noticed that his linen was no longer wet with sweat in the morning when I was making the bed. How is it still, and yet another unforeseen effect is noted.
It will be interesting to discover even more positive changes along the way. The skin reflects what is happening on the inner planes and Alavida is a combination of internal and external care.