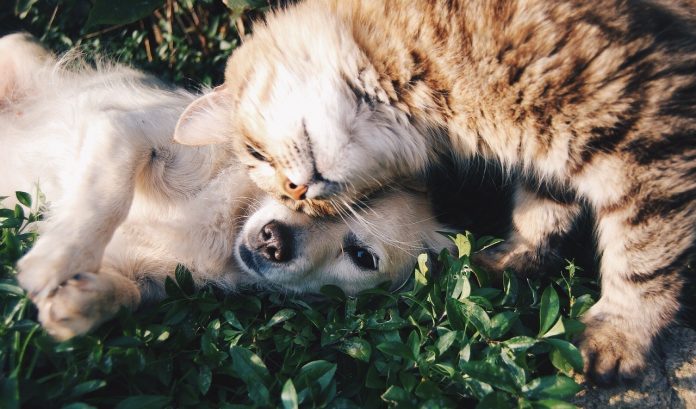 I'm always happy about the fact that we can help our animals with LifeWave's unique and chemical-free products. Animal's energy system is structured like ours so the products are effective on them as well. Yes – I actually see the animals often reacting even faster and better. The patches are often included when clients approach me with a problem that their animal is having.
I promised in a previous blog to gather some small everyday stories about how and for what you can take advantage of the patches from LifeWave. However, I would like to note again that these unique patches DO NOT replace the vet and common sense, but they are great to use to support the health of your animal so that they heal and recover faster.
Melua the horse with lymphatic inflammation – Mette Otto Jensen
"My beautiful mare has now been walking around with an injury to her left hind leg for the last six months. Upon entering the stable I notice that there's a lymphatic inflammation in her 'healthy' right leg. I get nervous. Annette Hammerich passes and oversees the horse tester and puts an LifeWave patch Y-Age Glutathione on. The result speaks for itself. The first picture is of her very swollen legs, and the second image just eighteen days after! Thank you."
Karlitta the horse with concentration problems – Charlotte Juul Linne
"Here's my experience with Y-Age Aeon and my horse. She is a very outgoing horse that finds it difficult to stay focused. She's not very fond of the frost or hard cold if the winter. That's why she needs a bit more energy, and she always jumps whenever a small sound or movement occurs.
I have been told that others have used Aeon patches to successfully relieve a horse of pain and issues. For example, for a picnic with other horses. When I first go in to put the patch on her forehead, she pulls, which I found distrustful  But I detach her from her chains and let it go. That day there are there is no problem. She is better focused on me in the riding hall.
Of course she still jumps sometimes, but it's much easier to get her back to focusing on me again. I have used the patch for 3-4 consecutive days. The first day I put the patch on I took it off when I have groomed her and unsaddled. The last day I have let it sit on until the next day. I did this twice every few days (3-5 days). I don't know whether it's just a side benefit, but she has never been better. She is more present and her exercises have therefore been improved. So it's just been a really good experience with patches for both of us."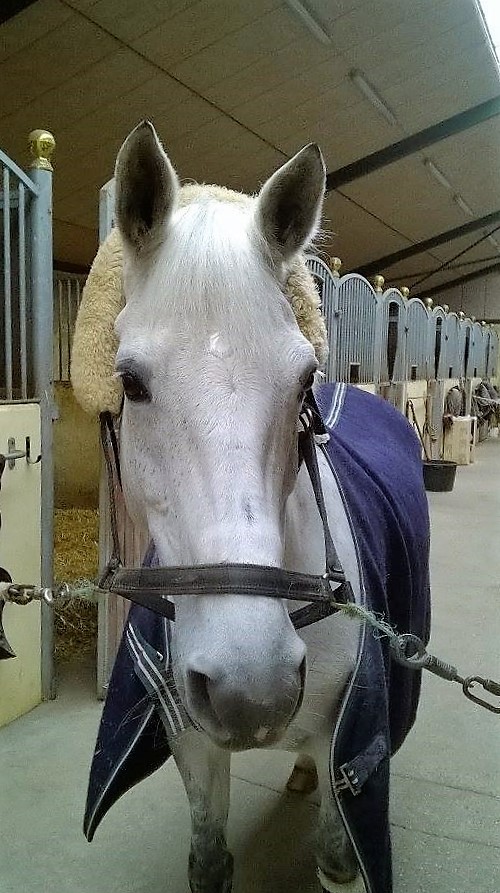 Luna the dog after surgery – Helle Ditlefsen
"I have a great German Shepard who just had a node removed from the neck. I was instructed by Annette Hammerich to put some LifeWave patches on him. The energy patch Energy Enhancer (EE) is placed on the end of the scar each side to increase blood flow. Next to the scar, a Y-Age Carnosine patch goes on to ensure the swelling and regeneration of cells and wound healing is improved.
The first two pictures are on the day of surgery. The third picture is the following day when the swelling has been reduced completely and the skin color has returned from the irritating surgery red to the normal color. It's a rapid regeneration of cells and wound healing. The German Shepherd has neither tried to lick himself or been annoyed. Last picture is seven days after the surgery, where one could easily have removed the stitches, but the vet removed them after 10-12 days. 
The good thing is that dogs don't really play a big part in how the wound heals. The wound seems to be healing well! So I would definitely recommend all dog owners and especially animal owners to use this."
Anton the cat had an onset respiratory infection – Annette Hammerich
"My old cat Anton of almost 19 years sounded horrible when he came inside on Wednesday night. Oh, it sounded like an onset infection of the respiratory tract. What luck to have this happening right before a public holiday. I think immediately that now must be Anton's turn to try my LifeWave medicine chest, and I appreciate why LifeWave patch Y-Age Glutathione on the chest of him.
Basically, in less than two days, he is 'fit for fight' again. The cat comes right away when I turn the lights on. Yes, the clever animals know themselves what they need and how long they need it for! Once again, I have been impressed with the speed and effectiveness of my LifeWave house and barn pharmacy.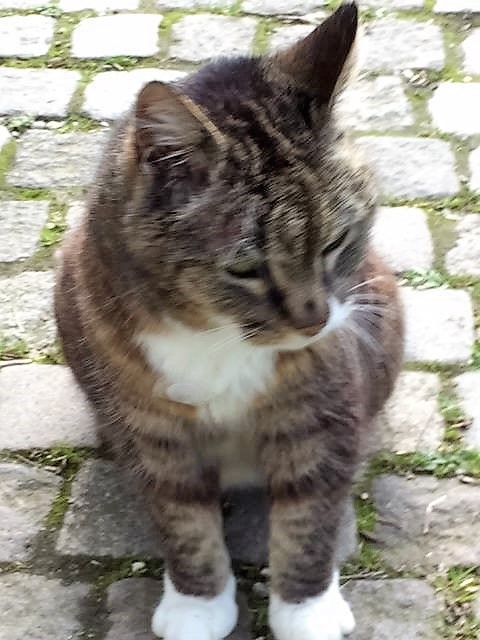 Help to self help with LifeWave – for the animals as well
LifeWave patches can be used as a 'house and barn pharmacy'. They are efficient and easy to use and is completely without chemistry. In some of my future blogs I will tell about many more everyday situations where these unique patch has helped people and animals.