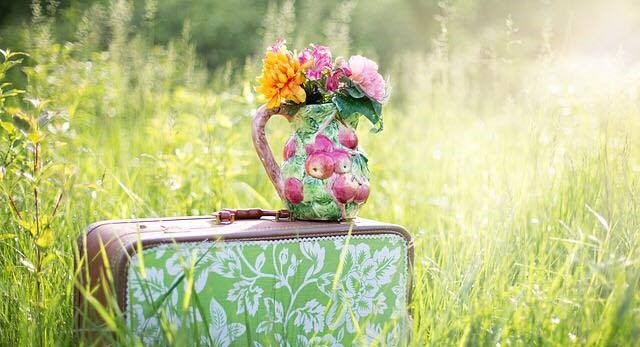 The holiday is upon us, and my girlfriend and I are heading south this year. Our suitcases are soon to be packed! What you pack probably isn't that different from what I pack in my suitcase. We obviously pack what we like the most. This obviously doesn't matter if you're going on a lovely little holiday. In my suitcase I have to at least have my favorite dress, favorite bikini, favorite creams and of course my LifeWave portable pharmacy…
We couldn't go without our wonderful dog Simba. So we pack him a 'suitcase' as well, of course.
I packed down the energy patch, Y-Age and SP6
In Simba's suitcase is delicious dog food, his beloved pillow, the very best toys and dog treats. Hey, it's vacation! But the suitcase is Simba's three favorite products from LifeWave; Y-Age Glutathione, Energy Enhancer and SP6 Complete.
I have for some time used LifeWave great products at Simba. As some of you may remember, I used the LifeWave products as Simba in November 2014 had so many problems with his arthritis, as we feared that he was not 10 years. Ever since I have been happy for LifeWave products. Simba has been a very happy dog, and I know she's got some lovely, extra dog years here with us – without pain.
But why am I just chosen these three products from LifeWave?

I use Energy Enhancer for pain whenever aneeded
Y-Age Glutathione is good for the immune system
SP6 Complete is used against acid from arthritis
If you'd like to read more about how the patches may be used for arthritis in dogs, I recommend you read one of my other posts in which I have just written about it – click here.
When Simba's suitcase is packed with everything that is good for him, the boyfriend and I vacation with peace of mind. Simba then sent on vacation at his favorite destination: As with my amazing sister and her lovely dog Bella. Do you both sleep on the sofa and beds, and there is lots of love.
What not to love.