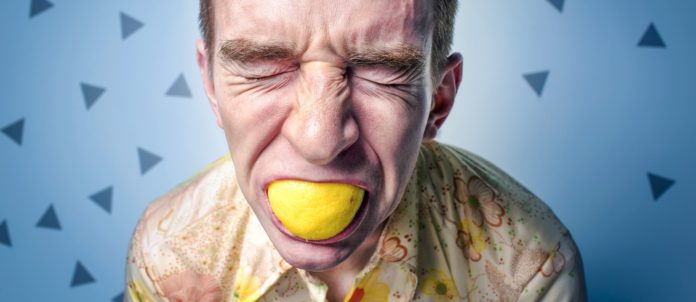 Flemming Nielsen, an acquaintance of mine, drove home from work on Monday due to back pains. The pains began several years earlier, and he can no longer be relieved by Dolol, Paracetamol, and Ibuprofen. When Monday came, Flemming had taken about 9 pills, but he eventually broke down and drove home, which did not sit well with him.
Flemming had never wanted to try the LifeWave patches before. He is of the opinion, that you have to believe that it will work in order for you to actually experience an effect – kind of like a placebo. He's always been a big sceptic of LifeWave and absolutely DO NOT think they work.
But when the pains were so intense that he just could not stand it anymore, Flemming's wife, Putte, who I have written several blog posts about, finally persuaded him to give the patches a chance. So, Flemming comes over to see if we can help him with LifeWave now that the powerful painkillers are not able to relieve his pain anymore.
How we test the patches
Getting the patches to work optimally can be a bit tricky when people are taking pills. But we give it a go anyways since he is almost unable to stand straight. We simply just work up to the point where Flemming feels an effect.
I put on patches in accordance with the TOHUMAN app's suggestion 1 for back pains. However, the pain patch IceWave which is to be applied on his back as suggested by the app, is swapped for the Energy Enhancer. I also put a Carnosine patch on his spine and a Glutatione patch on his right big toe on section 4 to open up the flow. The pain quickly subdues to an approx. 2-3 on a scale from 1 to 10. I send him home with the message that he just has to give the patches some time. It's about 5:20 PM when I send him home.
A few hours later, at approx. 7:30 PM, Putte calls to tell me that Flemming is now almost in as much pain as when I saw him. I give her some different suggestions over the phone. Finally, I choose to drive down to help on the spot (I would hate to see him lose faith in us). I open the TOHUMAN app again, this time combining some of the suggestions under Suggestion 3 for back pains. We put IceWave under his feet and on the side of his back. Now it is better once again . I also stretched his legs and back a bit and asked him to push against the motion.
NO pains on Thursday
Tuesday morning, he wakes up with a pain of 5-6 on scale from 1 to 10. Putte puts on new patches and the pain subdues to a 1-2.
Wednesday morning, he wakes up with a pain of approx. 6 on a scale from 1 to 10 and changes to new patches at around 8 o'clock. The pain is below 1 after 5-10 minutes. He experiences pain again at around 12:30, which he estimates to be at about 5-6 on a scale from 1 to 10. A SP6 Complete is put on the painful area and he experiences no pain after that.
He goes to bed around midnight. He has now gone through 10 hours with a pain at a 0-1, which is GREAT…
Thursday morning NO PAIN.INGEN Flemming can get out of the bed without using the dresser to support himself. He hasn't been able to do this for several months.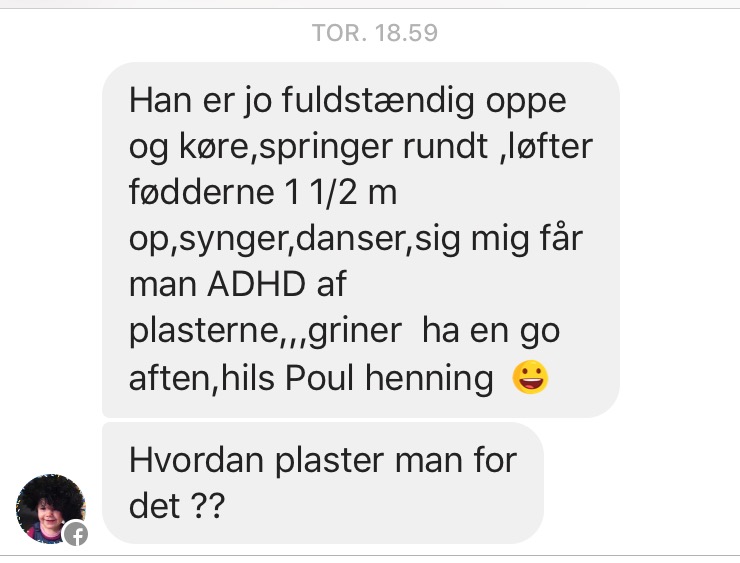 He's already running around, lifting his feet 1 ½ meter up in the air, singing and dancing! Tell me: Do the patches cause ADHD…lol. Good night! Best regards, Poul Henning
How do you patch it?
Update: Still in no pain and very happy, out of bed without any support, is moving around without his legs buckling under him…he says he hasn't felt this good in over 5 years …
I received the best kind of updates Thursday and Friday, which makes me so happy. And as an added bonus, Flemming will now have his own patches at work…
Patches BEFORE pills
In my negotiating team, we focus a lot of using patches BEFORE we start using pills. We'd like to avoid filling your body with drugs, and if patches can help, then we'd prefer that.
Flemming has been on strong painkillers for years, but his back has been fixed in just three days thanks to the patches. He hasn't had to use the patches in two days, but he now knows how to deal with the back pain in a quick and efficient way if it ever comes back – hopefully without having to leave work.
I have gone from being the ultimate sceptic to now only having one problem with the patches: you have to drink a tremendous amount of water 🙂
– Flemming Nielsen