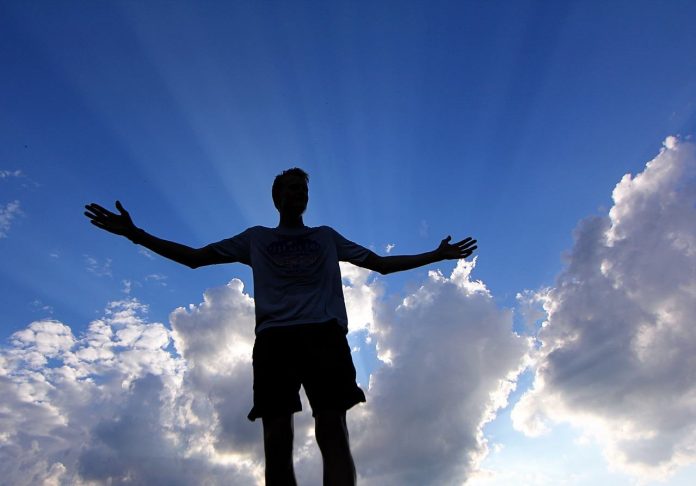 I learned about LifeWave over three years ago. LifeWave products have been a faithful companion to me almost every day since then. Especially the IceWave pain patch! Through IceWave I experienced pain relief in several ways. I hope you'll enjoy these experiences through these three examples.
Ouch – my wisdom tooth
After long-term recurrent pain experiences and a dive in my immune system in December 2015, I contacted an orthodontic dentist. I had a wisdom tooth in the right lower jaw, which definitely no longer conceal their existence. The study shows that the wisdom tooth is a pocket of "inner" inflammation, which at the time was stressful for my immune system for several months. I have dental phobia after I many years ago I was attacked and put 3-4 teeth of the upper jaw. The process of getting "cleared" up in the mouth was mildly quite a challenge, and I had nightmares for months afterward.
In December I stand against that would have removed my wisdom tooth. In preparation in the days before I put a brown IceWave patch out of the area in the lower jaw where the wisdom tooth is. The white patch I put behind the right ear (It's a trick that I have read me in a spread as a dentist've made on Facebook). I always anti-stress patch Y-Age Aeon seated in the neck – typically at the point GV14. But on the day of removal of Tande, I put also an Aeon below the navel at the point CV6. My experience has shown that the use of two piece Aeon in highly stressful situations with a mentally very soothing effect on me (and I know that others have also benefited from this "trick").
It is to be stunned at the dentist brings the height of self-pity forward in my consciousness. Clearer, it can not say it. Surprised I am, therefore, when the needle – almost without my noticing – glide effortlessly through the gums. It takes 45 minutes, then wisdom tooth out. The dentist will find the recipe above, because the clients always have painkillers for a few days. I will completely pale and claim that I have my pain patches from LifeWave. They'll help me through, I say, and I leave the dentist without a prescription.
It fully successful to keep me pain soothed with LifeWave patches. However, I do not get prevented a swelling the size of a ping-pong ball. Again I use IceWave set. Brown patch of pain point next to the area where the tooth has been removed. In the daytime stacker I feel about Glutathione patch – ie put it on top of IceWave patch. I put IceWave patch on the right LI4 and stacker with Aeon. It is a trick that I also have read me. Moreover fråser I with Aeon above and below the painful spot. I choose so that stacking the brown with a game of Glutathione in the daytime and with Carnosine night.
A couple of days I use an extra set of IceWave when I have severe pain in the neck with having to swallow. It performs IceWave also UG with flying colors. This set is then set slightly below throat Hovet. Brown IceWave patch on the left and white patch on the right.
The patches works I also get confirmed at the dentist. Taking the scale of the operation, given my jaw healed uncommon nice, says the dentist afterwards.
Knee pain in the meniscus
I have for many years been hard on my body. I studied karate and has run training in wrong shoes. The consequence is that my meniscus is worn and works occasionally. Typically when I connected with work, where I go in hard granite floors for several hours a day. A basic pain relief is in this context to place a brown IceWave patch onto the pain point outside the meniscus, which makes the nodes. The white IceWave patch I put about 10 to 15 centimeters up the thigh on the outside. Most frequently the gallbladder meridian.
IceWave relieves pounding headache
When I've had a little too much going on and maybe eaten a bit too much sugar, I'll often experience a pounding headache. When I put brown IceWave over the left eyebrow and white over right eyebrow, then comes relief within 2-3 minutes.
David Schmidt demonstrates IceWave
Last but not least, take a look at this educational video about IceWave with LifeWave Founder David Schmidt. You get access when you are logged into your Facebook profile. Unfortunately I can not make a deep link, so you can even look for the right video. At this writing it is the latest, at the top left of the chart. The video is called "Proper placement is important for our LifeWave patches".
Painless now with IceWave in a natural way – yes, thank you, I say.